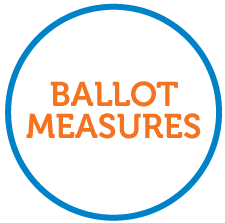 We've been in the trenches and know that in order to make a difference at the ballot box, coordinating a hands-on, cohesive campaign that integrates paid media efforts alongside of direct mail, digital outreach, phones and field is imperative to win. Our experienced team knows how to find the path to victory in the middle of a high-pressure, rapid response campaign.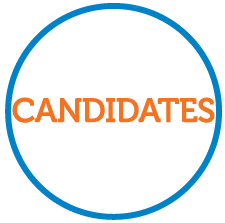 We create cohesive strategies for political campaigns to enable candidates and their messages to resonate with target audiences from digital to direct mail to voters' doorsteps. From helping design the data-modeling program with the Obama for America Team in 2008 to get Democrats in the White House, to developing the overall campaign strategy that won a candidate a seat in a West Virginia Circuit Courthouse, we have the powerhouse talent that wins.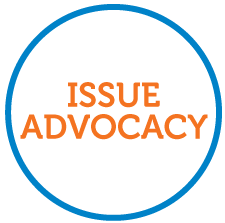 It's not what you say; it's how we say it that sparks action and creates progress. We design issue advocacy campaigns that influence policy makers, shape legislation and make a positive impact on the world around us. Our issue advocacy work covers numerous causes in several states and we take pride in working alongside our clients to achieve success.
CPG offers a Full menu of services:
---
General Consulting
Overall campaign management
Earned Media Strategy
 & Media Training
Digital Advertising Strategy, Creative & Placement
Radio Spot Copywriting & Production
Website Design, Copywriting & Coding

TV & Viral Video Spot Copywriting & Production
Direct Mail Copywriting, Creative, Printing & Mailing
Voter Contact - Survey, ID, Persuasion & Recorded Calls
Telephone Town Halls
SMS Messaging
Social Media Strategy
Partial client List
Click on a category to view the client list.
UNITE HERE!
Maryland Democratic Party
Mark Begich for Senate (AK)
Sheila Smoot for Congress (AL 7)
Congressman Bobby Bright (AL 2)
Congressman Bobby Bright (AL 2)
Bobby Bright for Congress (AL 2)
Robbie Willis for Congress (AR 2)
Gary Latanich for Congress (AR 1)
Chad Causey for Congress (AR 1)
Ellen Smith for Congress (AZ 1) *
Congresswoman Gabrielle Giffords (AZ 8)
Congresswoman Ann Kirkpatrick (AZ 1)
Congressman Raul Grijalva (AZ 7)
Congressman Harry Mitchell (AZ 5)*
Congressman Harry Mitchel (AZ 5)
Bob Lord for Congress (AZ 8)
Speaker Nancy Pelosi, CA
Norman Solomon for Congress (CA 6)
John Garamendi for Congress (CA 10)*
Gloria McLeod for Congress (CA 35)
Frances Busby for Congress (CA 5)*
Congresswoman Janice Hahn (CA 44)
Congresswoman Jane Harman (CA 36)
Congresswoman Jane Harman (CA 36)
Congressman Mike Thompson (CA 1)
Congressman Jerry McNerny (CA 11)*
Charlie Brown for Congress (CA 4)*
Charlie Brown for Congress (CA 4)
Bill Hedrick for Congress (CA 44)
Mark Udall for Senate (CO)
Congresswoman Diana DeGette (CO 1)
Congressman John Salazar, (CO3)*
Congressman John Salazar (CO 3)*
Congressman Jared Polis (CO 2)
Congressman Ed Perlmutter (CO 7)*
Angie Paccione for Congress (CO 4)*
Elizabeth Esty for Congress (CT 5)
Chris Murphy for Congress (CT 5)*
Tony Sanchez for Seminole Tribe President (FL)
Tim Mahoney for Congress (FL 16)
Mike Smith for Congress (FL 8)
Leonard Bembry for Congress (FL 2)
Congresswoman Suzanne Kosmas (FL 24)
Congresswoman Susan Kosmas (FL 24)
Congressman Tim Mahoney (FL 16)*
Congressman Ron Klein (FL 22)*
Congressman Ron Klein (FL 22)
Congressman Allen Boyd (FL 2)*
Christine Jennings for Congress (FL 13)*
Christine Jennings for Congress (FL 13)
Charlie Stuart for Congress (FL 8)*
Annette Taddeo for Congress (FL 8)
Alan Grayson for Congress (FL 9)
Jim Martin for Senate (GA)
Congressman John Lewis (GA 5)
Congressman John Barrow, (GA 12)
Congressman John Barrow (GA 12)
Congressman John Barrow (GA 12)
Congressman John Barrow (GA 12)
Congressman John Barrow (GA 12)
Congressman John Barrow (GA 12)
Congressman John Barrow (GA 12)
Leonard Boswell for Congress (IA 3)
Congressman Leonard Boswell (IA 3)*
Congressman Leonard Boswell (IA 3)
Congressman Bruce Braley
Ilya Sheyman for Congress (IL 10)
Debby Halverson for Congress (IL 11)
Dan Seals for Congress (IL 10)*
Dan Seals for Congress (IL 10)
Congresswoman Debbie Halvorson (IL 11)
Congressman Phil Hare (IL 17)*
Congressman Luis Gutierrez (IL 4)
Congressman Bill Foster (IL 14)
Congressman John Donnelly (IN 2)*
Congressman Brad Ellsworth (IN 8)*
Congressman Baron Hill (IN 9)*
Congressman Baron Hill (IN 9)*
Allison Grimes for Secretary of State (KY)
Mike Weaver for Congress (KY 2)*
Ken Lucas for Congress (KY 4)*
David Boswell for Congress (KY 2)
Congressman John Yarmuth (KY 3) *
Jim Harlan for Congress (LA 1)
Don Cravins for Congress (LA 8)
Don Cazayoux for Congress (LA 6)
Congressman Charlie Melancon, (LA3)
Cedric Richmond for Congress (LA 2)
Congressman John Tierney (MA 6)
Bill Keating for Congress (MA 10)*
Andy Nuciforo for Congress (MA 1)
Congressman Steny Hoyer (MD 5)
Congressman Steny Hoyer (MD 5)
Congressman Steny Hoyer (MD 5)
Congressman Steny Hoyer (MD 5)
Congressman Steny Hoyer (MD 5)
Mark Schauer for Congress (MI 14)*
Tarryl Clark (MN 8)
Patty Wetterling for Congress (MN6)*
Congressman Tim Walz (MN 1)*
Congressman Tim Walz (MN 1)
Coleen Rowley for Congress (MN 2)*
Ashwin Madia for Congress (MN 3)
Senator Claire McCaskill (MO)
Warner McBride for N. District Trans Commissioner (MS)
Marshand Crisler for Trans. Commissioner (MS)
Jim Hood for Attorney General (MS)
Connie Moran for Treasurer (MS)
Bill Luckett for Governor (MS)
Congressman Travis Childers (MS 1)
Congressman Travis Childers (MS 1)
Congressman Gene Taylor (MS 4)
Congressman Bennie Thompson (MS 2)
Congressman Bennie Thompson (MS 2)
Congressman Bennie Thompson (MS 2)
Brad Morris for Congress (MS 1)
Steve Bullock for Governor
Frankie Wilmer for Congress (MT AL)
Congressman Larry Kissell (NC 8)*
Congressman Heath Shuler (NC 11)*
Billy Kennedy for Congress (NC 5)
Senator Ben Nelson (NE)
Senator Ben Nelson (NE)
Maggia Hassan for Governor
Congressman Rush Holt (NJ 12)
Congressman Rush Holt (NJ 12)
Congressman Rush Holt (NJ 12)
Congressman Donald Payne (NJ 10)
Patricia Madrid for Congress (NM 1)
Martin Heinrich for Congress (NM 1*)
Martin Heinrich for Congress (NM 1)*
Don Wiviott for Congress (NM 3)
Don Teague for Congress (NM 2)
Congressman Tom Udall (NM 3)
Congressman Tom Udall (NM 3)
Congressman Harry Teague (NM 2)
Congressman Ben Lujan (NM 46)
Congressman Ben Lujan (NM 3)
Congressman Ben Lujan (NM 3)
Congressman Ben Lujan (NM 3)
Ben Lujan for Congress (NM 3)
Tessa Hafen for Congress (NV 3)*
Eric Massa for Congress (NY 29) *
Eric Massa for Congress (NY 29)
Congresswoman Nita Lowey (NY 18)
Congresswoman Nina Lowery (NY 18)
Congresswoman Kirsten Gillibrand (NY 20)*
Congressman Tim Bishop (NY 1)
Congressman Paul Tonko (NY 21)
Congressman Mike Arcuri (NY 24)*
Congressman Michael Arcuri (NY 24)
Congressman Michael Arcuri (NY 24)
Congressman Joseph Crowly (NY 7)
Congressman Joseph Crowley (NY 7)
Congressman Joseph Crowley (NY 7)
Congressman Ed Towns (NY 10)
Congressman Bill Owens (NY 23)
Congressman Bill Owens (NY 23)
Congressman Bill Owens (NY 23)
Congressman Anthony Weiner (NY 9)
Congressman Anthony Weiner (NY 9)
Victoria Wulsin for Congress (OH 2)*
Victoria Wulsin for Congress (OH 2)
Sharen Newhardt for Congress (OH 10)
Senator Sherrod Brown (OH)*
Russ Goodwin for Congress (OH 12)
Mary Jo Kilroy for Congress (OH 15)*
John Cranley for Congress (OH 1)*
John Boccieri for Congress (OH 16)
Congresswoman Mary Jo Kilroy (OH 15)
Congresswoman Betty Sutton (OH 13)*
Congressman Zack Space (OH 15)*
Congressman John Boccieri (OH 16)
Congressman Charlie Wilson (OH 6)*
Bob Shamansky for Congress (OH 12)
Congressman Dan Boren (OK 2)
Congressman Dan Boren (OK 2)
Billy Coyle for Congress (OK 5)
Kathleen Kane for Attorney General (PA)
Patrick Murphy for Congress (PA 8*)
Ken Lee for Congress (PA 4)
Congresswoman Kathy Dahlkemper (PA 3)*
Congressman Tim Holden (PA 17)
Congressman Paul Kanjorski (PA 11)*
Congressman Mark Critz (PA 12)*
Congressman Chris Carney (PA 10)*
Congressman Charlie Dent (PA 15)*
Bryan Lentz for Congress (PA 7)*
Senator Sheldon Whitehouse (RI)
Rob Miller for Congress (SC 2)
Congresswoman Stephanie Herseth Sandlin (SD - At Large)
Cong. Stephanie Herseth Sandlin (SD AL)
Lincoln Davis for Congress (TN 4*)
Eric Stewart for Congress (TN 4)
Brett Carter for Congress (TN 6)
Nick Lampson for Congress (TX 14)
Dan Grant for Congress (TX 10)
Congressman Nick Lampson (TX 22)*
Congressman Gene Green (TX 29)
Congressman Gene Green (TX 29)
Congressman Charlie Gonzalez, (TX 20)
Congressman Charlie Gonzalez (TX 20)
Congressman Charlie Gonzalez (TX 20)
Congressman Charles Gonzalez (TX 20)
Congressman Charles Gonzales (TX 20)
Congressman Charles Gonzales (TX 20)
Ciro Rodriguez for Congress (TX)*
Chrysta Castañeda for Congress (TX 33)
Tom Perriello for Congress (VA 5)
Phil Kellam for Congress (VA 2)*
Judy Feder for Congress (VA 10)
Doug Denneny for Congress (VA 11)
Congressman Bobby Scott (VA 3)*
Jay Inslee for Governor
Suzan DelBene for Congress (WA 8)
Congressman Jim McDermott (WA 7)
Congressman Jim McDermott (WA 7)
Congressman Jay Inslee (WA 4)
Tom Barrett for Governor
Joel Winnig for Supreme Court (WI)
Rob Zerban for Congress (WI 1)
Julie Lassa for Congress (WI 7)*
Congressman Steve Kagen (WI 8)
Congressman Steve Kagan (WI 8)*
Governor Earl Ray Tomblin
Jeffrey Kessler for Governor
Auditor Glen Gainer
Letitia Chafin for Supreme Court
Alabama State Employees Association (ASEA)
Smoke Free Alabama
Planned Parenthood (AL)
Arkansas Democratic Party
Arkansas Democratic Party
California School Employees Association
Colorado WINS
Jefferson County Education Association (CO)
Connecticut Education Association
Georgia Democratic Party
Louisiana Association of Educators
Louisiana Association of Education
Detroit Museum of Art
Mississippians for Healthy Families
Mississippi Sierra Club
Mississippi Democratic Party
Mississippi Center for Education Innovation
MS NAACP
Mississippi Democratic Party
Children's Defense Fund (MS)
AFL-CIO (MS)
Planned Parenthood (ND)
New Mexico Democratic Party
Nevada State Education Association
Pennsylvania Planned Parenthood
Pennsylvania Democratic Party
Planned Parenthood (PA)
Pennsylvania Democratic Party
Washington Teachers' Union
Stand For Children (WA)
Wisconsin League of Conservation Voters
SEIU Healthcare Wisconsin
Sierra Club (WI)
League of Conservation Voters (WI)
Energize West Virginia
West Virginia Association of Counties
West Virginia Chamber of Commerce
West Virginia Oil and Natural Gas Association
West Virginia School Service Personnel Association
Energize West Virginia
West Virginia Association of Counties
West Virginia Chamber of Commerce
West Virginia Oil and Natural Gas Association
West Virginia School Service Personnel Association
Stay the Course WV PAC
Standing Up for WV
Service Employees International Union (SEIU)
SEIU 32BJ
SEIU 1199NW
SEIU 1000
National Education Association
Highline Citizens for Schools
Citizens for Responsible Spending
Children's Defense Fund
American Lung Association of the Plains Region
American Jobs Alliance
SEIU
Oregon Education Association
National Education Association
Alliance for Self Governance (TX) (IL) (OH) (PA)
Alabama State Employee Association
America Votes
American Beverage Association
American Values Network Education Fund
California State Employees Association
Defenders of Wildlife
Colorado Education Association
Education Voters Pennsylvania
Leadership PAC
League of Conservation Voter
Louisiana Association of Educators
National Education Association
Nebraska Forward
Pennsylvania America Votes
Pennsylvania Planned Parenthood
21st Century Colorado
SEIU
View Full Client List